Navratri Recipes – Navratri Vrat Recipes – HAPPY NAVRATRI 2017
Navtatri – The word "Navratri" literally means nine nights. These nine nights and 10 days are devoted to Maa Durga. The first form of Maa Durga is Maa Shailputri, second is Goddess Brahmacharini, third one is Mata Chandra ghanta, fourth is Maa Kushmanda, fifth is Maa Skandmata, sixth form is Maa Katyayani, seventh is Maa Kaalratri, eighth is Maa Mahagauri and the last one is Mata Siddhidatri. These nine forms of Maa Durga is worshipped respectively on nine days. People perform ritualistic pooja and fast during these days. And in India, pooja and fast ceremonies are incomplete without offering Bhog. One can get these bhog and
Navratri vrat recipes
on Google just by typing 'Vrat special recipes in India'. Though
rules of fasting
varies from community to community.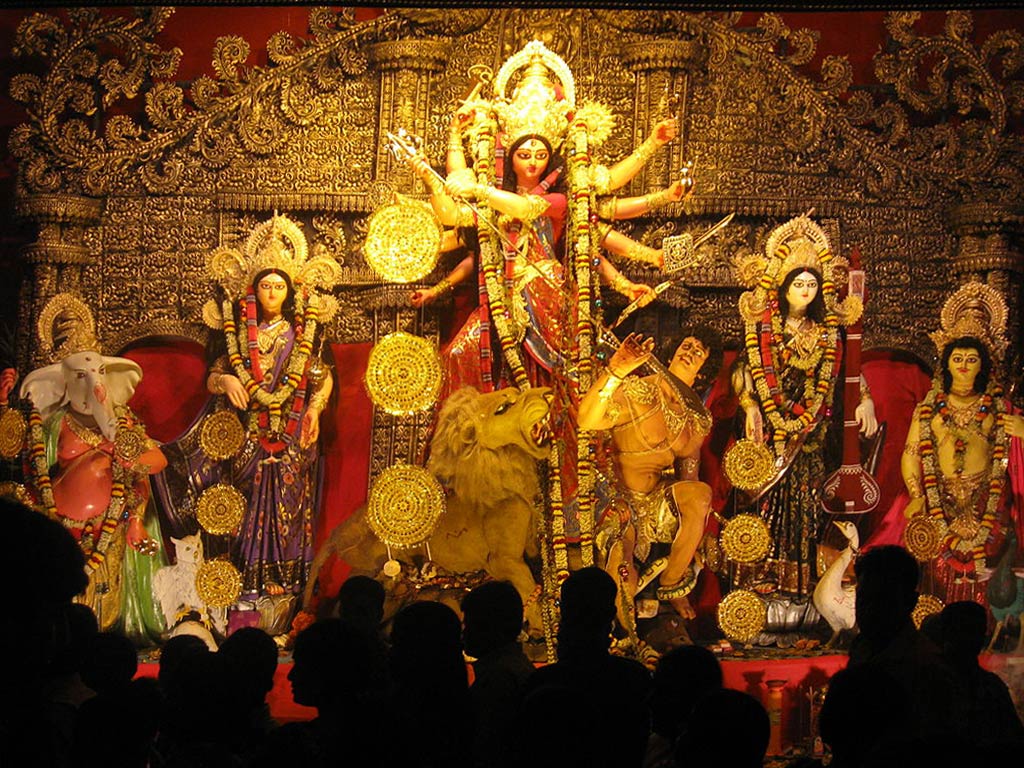 Navratri is the most celebrated festival all over India and even in Nepal. In India, one can witness multiple forms of celebration and devotion across the country while restraining the common notice of good over evil.In south India people set up steps and place idols on them and call upon the name of god.Whereas in western India, navratris are celebrated with all night Garba and famous Dandiya raas dance. In West Bengal in eastern India, this is the biggest festival of the year. The idols of Maa Durga destroying the demon Mahisasura are worshipped and then they immersed the idols in the river on the fifth day. In northern India, celebrations are accompanied by fasting during navratri. Devotees break their fast on the eight day or Ashtami of navratre or naratey by worshiping young girls at their home.These young girls are treated as goddess and are offered the traditional prasad of Halwa, puri and chana (Maha Ashtmi Bhog) accompanied by some gifts like red chunni, bangles and some shagun. This ritual in known as Kanjak Pujan. While preparing for the navratras, let's not forget about the fasts. Since most of the people keep fasts during these days, There are some really interesting and special recipes for vrat for like
Paneer Sabudana Vada
,
Aloo Ki Kheer
, sabudana khichdi, samak ke chawal and many more. Celebrate Navratri with your family, do fasting, sing hymns and do kanjak puja to share happiness with little kids and get good health and blessing of Maa Durga.
Navratri recipes – Navratri Vrat Recipes : There is a big list of vrat recipes in India, but today I am going to share the famous collection of navratri recipes including special recipes for vrat, fasting snacks recipes, delectable sweets and Mata ka Bhog ( Halwa and Chane). This year Chaitra Navratri festival is starting from Friday, 8th April and will continued till 9 days. The word Navratri is the combination of two words where 'Nav' means 'nine' and 'ratri' means 'night'. These nine nights are dedicated to Goddess Shakti's nine forms. According to Hindu lunar calendar, Chaitra is the first month and because of it this Navratri is known as Chaitra Navratri. Navratri signifies power, wealth, prosperity, knowledge, victory of positivity over negativity.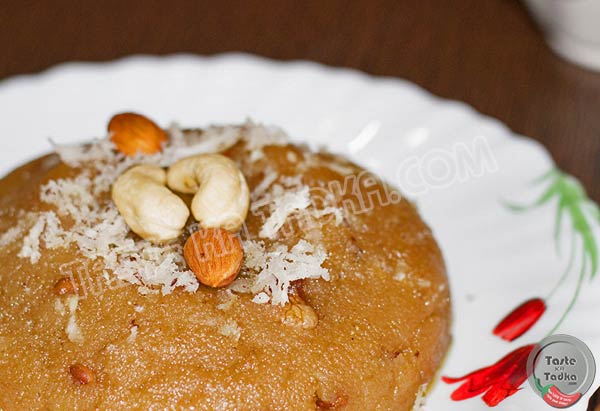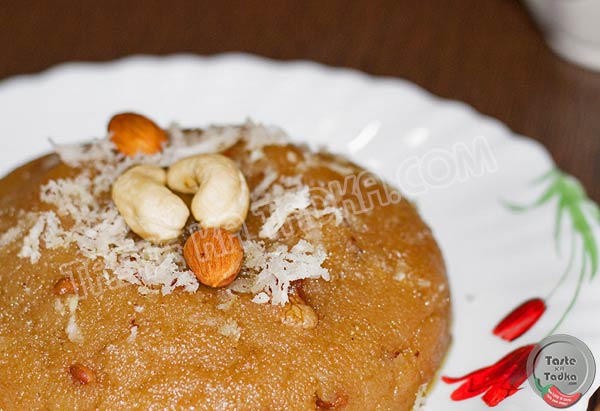 Sooji Halwa : Hello guyz ! This Navratri, I am back with one more amazing dessert recipe – Sooji halwa. Suji ka halva is a very popular Indian sweet dish which is usually made on a religious occasions as a prasad (offering to god). It can be made by using easily available ingredients such as ghee, sugar and sooji(rava). You can also garnish it with some dry fruits. Read More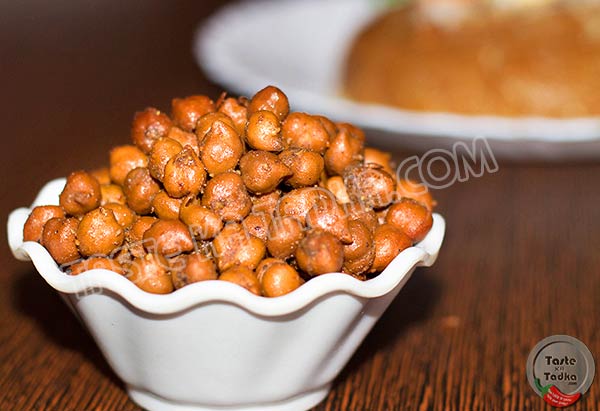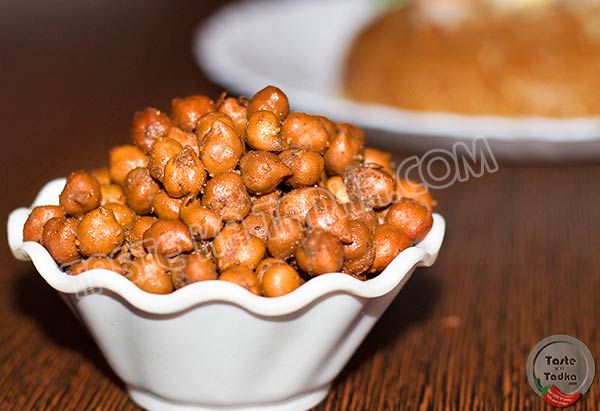 Sookhe Kale chane is usually made during the Navratri Ashtmi Pooja in north India. Kale chane are considered as Ashtmi prasad with sooji ka halwa and puri. Ashtmi is the eight day of Navratri. On this auspicious days, devotees perform a ritual which is known as Kanjak Pujan. In this ritual, nine girls are invited to households and worshiped as goddesses. Read More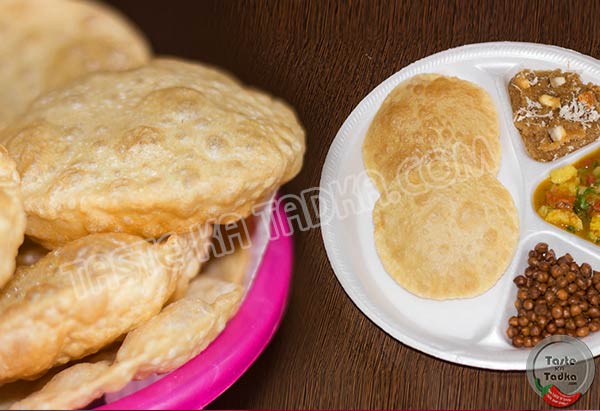 Poori Recipe: Today we will learn how to make poori recipe. It is a popular Indian fried bread. People usually have it with aloo curry.  But I do not look for any Indian sabji or curries, I can have it with ginger tea and even with pickle also. It can be eaten in breakfast and can also complete your thali. It is a soft puri recipe, that is why we are adding refined flour(maida), but if you want to make crispy puri, then add semolina(suji) in place of maida.  We will learn step by step. Read More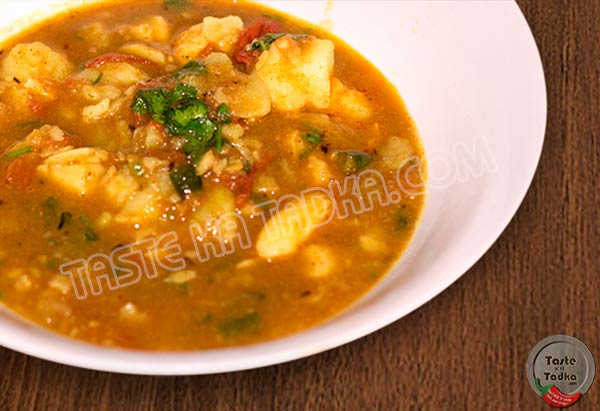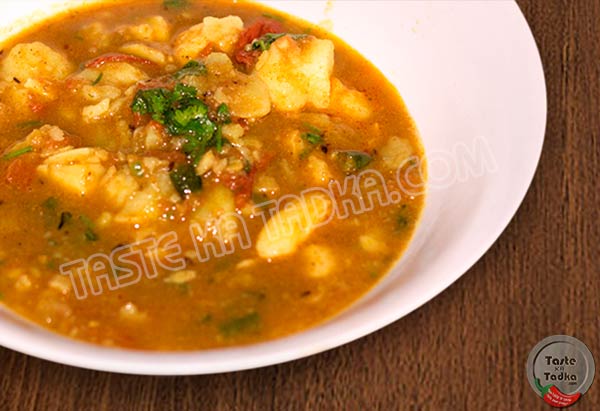 Bhandare wali Aloo Sabzi Recipe | Indian Main Course Recipes : Today we are going to learn how to make bhandare wale aloo tamatar ki sabzi i.e. potato tomato curry made without onion-garlic. You can also make tamatar wale aloo during navratri fasting or any other fasting days. Potato itself known as the king of the vegetables. We can add any vegetable to the potato like aalu beans, aalu palak , aalu methi, aalu tamatar, aalu matar and many more. Read More
---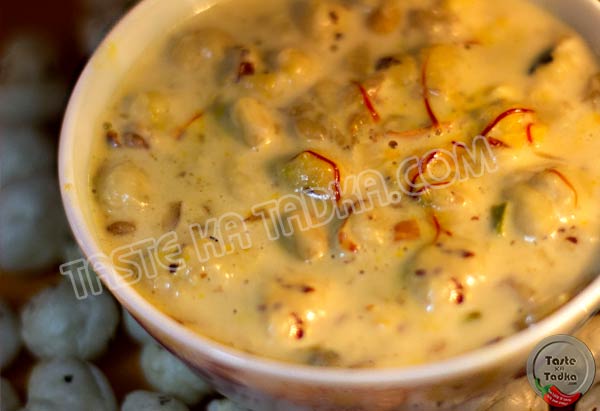 Makhane ki Kheer Recipe : Makhane also known as puffed lotus seeds. Puffed lotus seeds are rich in protein. Light puffed lotus seeds and milk together makes a perfect Indian dessert. It is quite easy to cook and taste yum. This is the perfect dessert even for fasting. You can also check the other sweet recipes. So let's start with this delicious makhana kheer recipe. Read More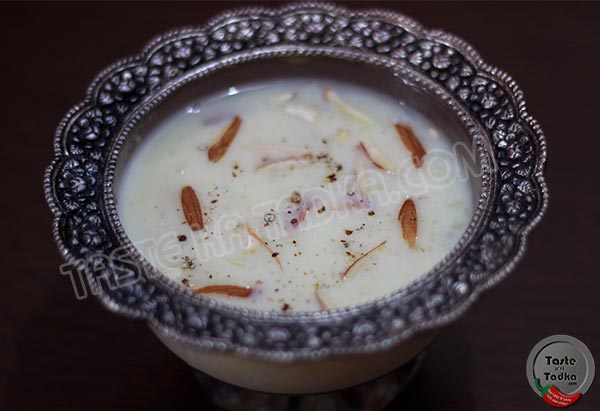 Aloo Ki Kheer – Potato Kheer Recipe – Potato kheer is very easy and sweet recipes which is definitely please kids as well as adults. And Most Important thing is you can eat aloo or Potato kheer even in your fast which gives you strength and important nutrients as it is rich with dry fruits too. So you can enjoy healthy potato kheer with regular sabudana vada. Read More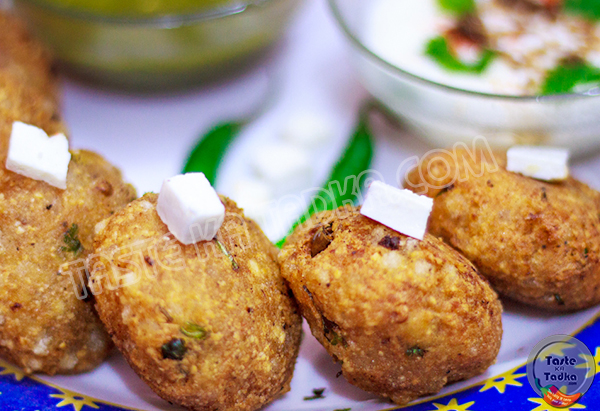 Paneer Sabudana Vada Navratri Recipe – Today we are going to learn how to make 'Paneer sabudana Vada'. This perfect fasting food and kid friendly snack is very popular and is specially made during Navratri and Shivratri festival. You can also serve sabudana vada evening or morning breakfast with a cup of ginger tea. Also learn how to make other vrat recipes like aloo ki kheer, sabudana kheer, french fries and many more. Read More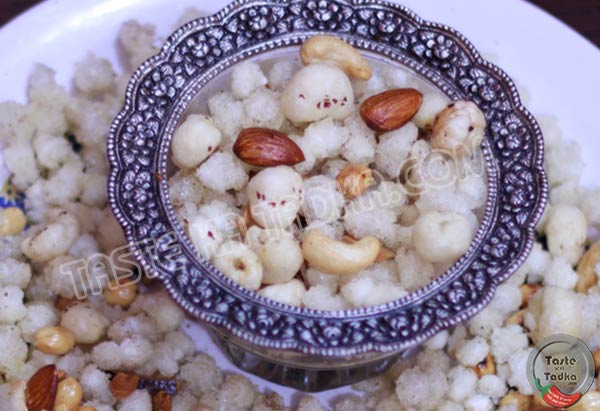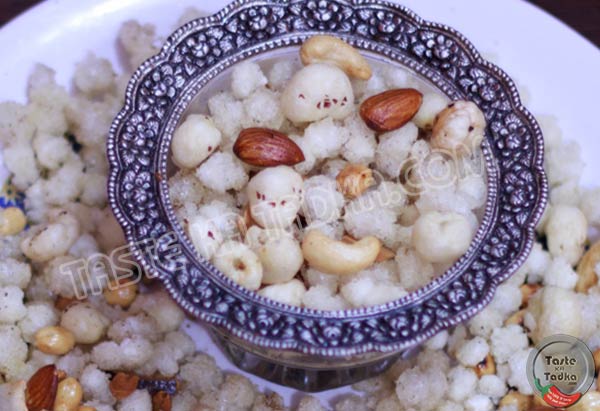 Sabudana Namkeen Recipe | Navratri Namkeen Mixture:  Sabudana namkeen can be made in various ways but today we are going to make dry fruit Sabudana Namkeen Recipe. I am sure you will love to make a jar full of homemade namkeen for your little hunger cramp, especially in fast. Each and everything is easily available in market today, but when it comes to fast this home made sabudana namkeen is the best option for you.  Read More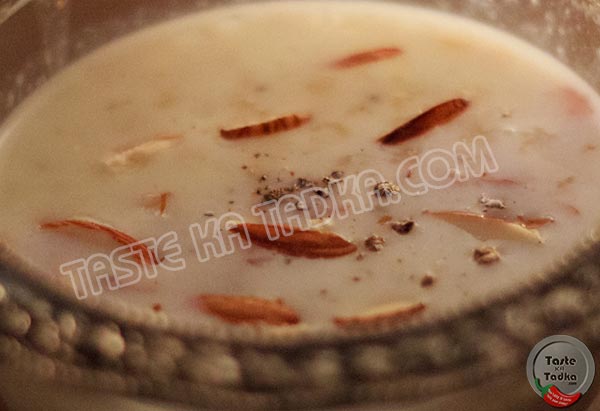 Sabudana Kheer Recipe – Tapioca Kheer Recipe – Sabudana kheer is very easy, healthy and sweet recipe made with Sugar, Milk, Cardamom and Tapioca pearls ( Sabudana). It is more easy and healthier than Rice Kheer, and most important you can eat in your fast to gain energy. It is also known as Sago Kheer. So it can be one of your favorite dish like sabudana Vada, Aloo Kheer, Vrat wala Namkeen during navratri festival or other fasting Read More